Our customer list reads like a "who's who" of business and industry – including system OEM's, food processors, municipalities, refineries, hotels, hospitals, universities, commercial laundries, textile dyeing houses, chemical plants, bio-pharma, consulting engineers and auto manufacturers.
When getting it right the first time is important, you can trust BrineMaker to deliver.
Food Processors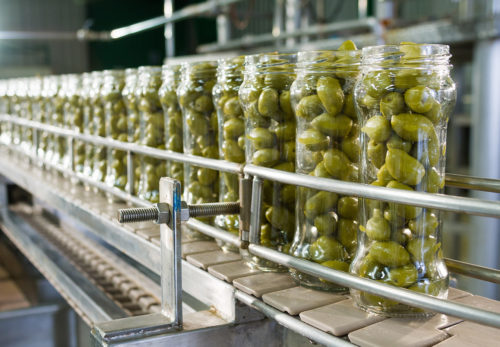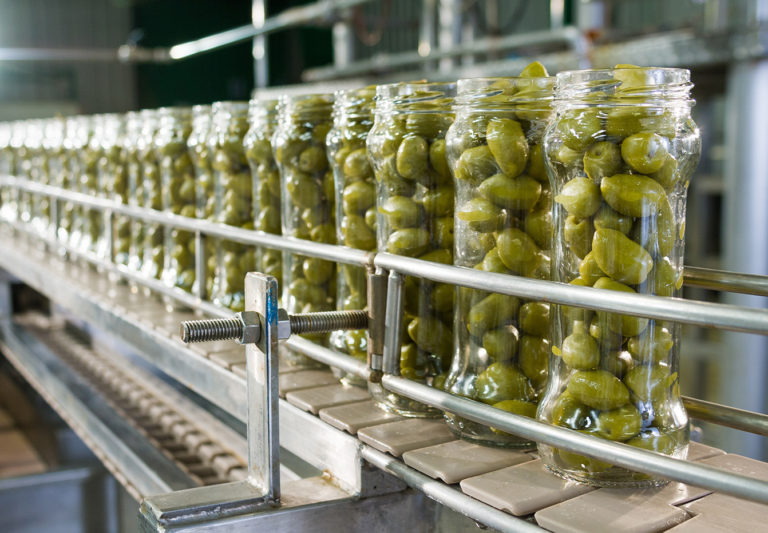 At BrineMaker, we work with a diverse group of food processors including many of this country's largest and best-known companies. Our expertise is the design and engineering of vessels used to produce saturated sodium chloride brine (which is widely used in the food processing industries). At BrineMaker, briners are what we do, they're all we do. You can rely on our expertise whether you take delivery in 50# bags or 50,000# truckloads, above ground or underground, poly or fiberglass.
We work with food processors and manufacturers in a variety of food sectors, including:
Meat processing
Nut processing
Vegetable processing
Mozzarella cheese production
Pet food production
Frozen foods
Flavorings
Our Commitment to Food Safety
We only use food-grade resins in briners intended for food-grade applications. Fiberglass briners are post-cured to drive-off free styrene and our poly briners are HDPE food grade resins or NSF 61 HDXLPE resins.
---
Upstream Oil Production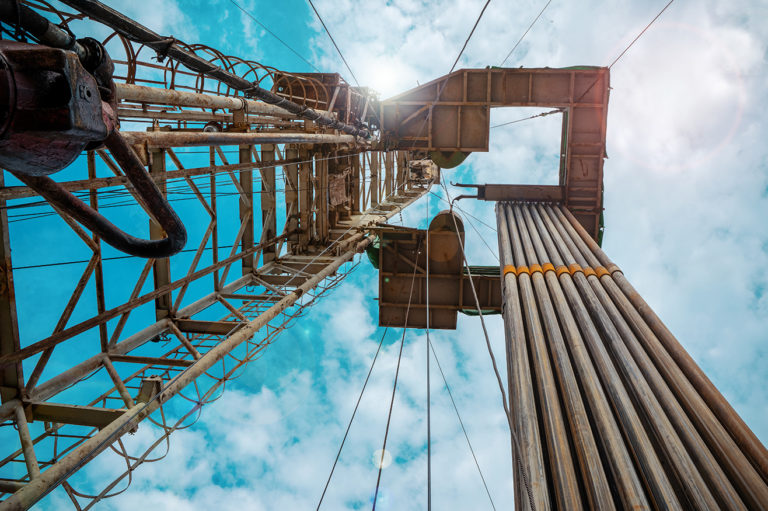 Oil-based drilling fluids are effective but controversial and water-based fluids need to be disposed of after one use. Brine, however, is proving to be the real alternative.
There are many benefits in using brine-based drilling fluids, which are not only more environmentally friendly, but are less corrosive to tools and offer excellent rates of penetration in varying rock formations. Brine-based drilling fluid have been used in the Permian basin for the past 40 years. There they drill through salt sections and if you don't have a brine-based fluid, you wouldn't be able to drill.
Cost vs Benefits Of Brine
While water-based muds cause clay swelling, brine-based ones reduce the chances of this. Brine is more expensive, but also more effective than water-based muds. Brines have been the rage for the past 1.5 to 2 years. There are multiple brines on the market used for horizontal drilling. There are a lot of different salts that you could use for your brine system. Brine is a dissolved solution of salts, most commonly solvent in water.
The two main advantages of using brine, are that it increases ROP (rates of penetration) and increases [motor] run life. This is based on how you manage the temperature level at the bit face, the thermal capacity and thermal connectivity. Brine is a solids-free system that achieves the density you require, when run correctly. Brine-based fluids are less environmentally damaging and do not damage drilling equipment either.
---
Universities, Hospitals & Hotels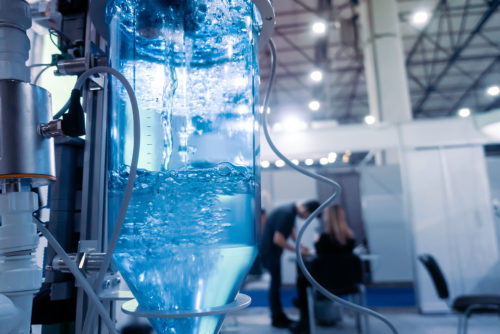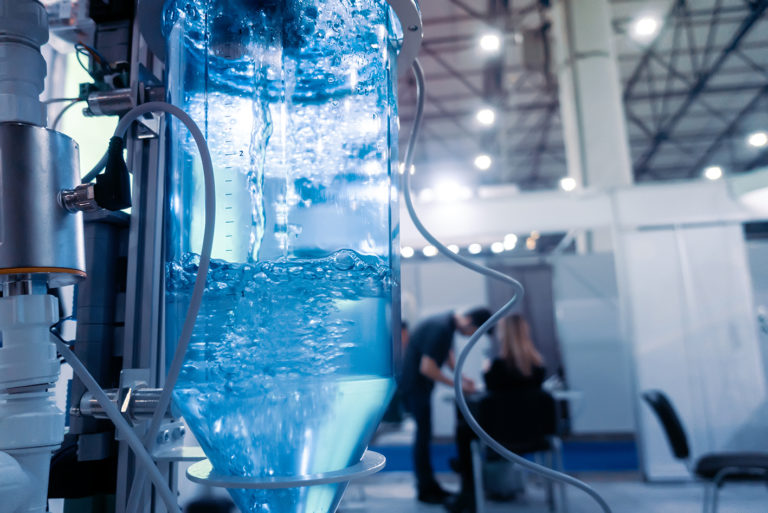 The Central Utilities Plants (CUP) at universities, hospitals, and hotels use saturated brine to regenerate their water softeners. What happens during the regeneration process? The water softener floods the resin bed with brine, thereby "cleaning" the hardness minerals off the resin and sending them down the drain. The softening resin in the water softener is now clean and ready to soften water again.
For a rapidly growing number of projects, our underground briner solution is proving to be the design of choice. It frees-up precious above ground real estate and as aesthetically pleasing as an aboveground briner can be, the underground briner is cleaner, greener, and an intelligent alternative.
We offer proprietary and patented underground briners that provide the features necessary to assure that only saturated brine is being delivered to the softening process, with automation to maintain the brine level to assure the required regen volume and to monitor brine concentration (as a method of salt level indication). When getting it right the first time is important – and with underground systems it always is – you can trust BrineMaker's experience to deliver.
---
Water Treatment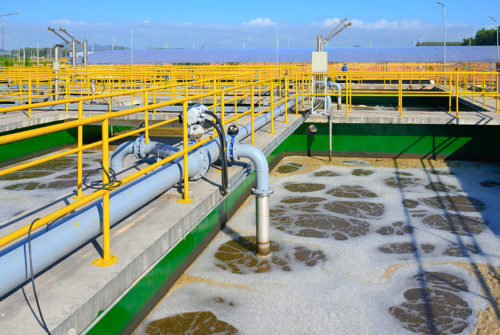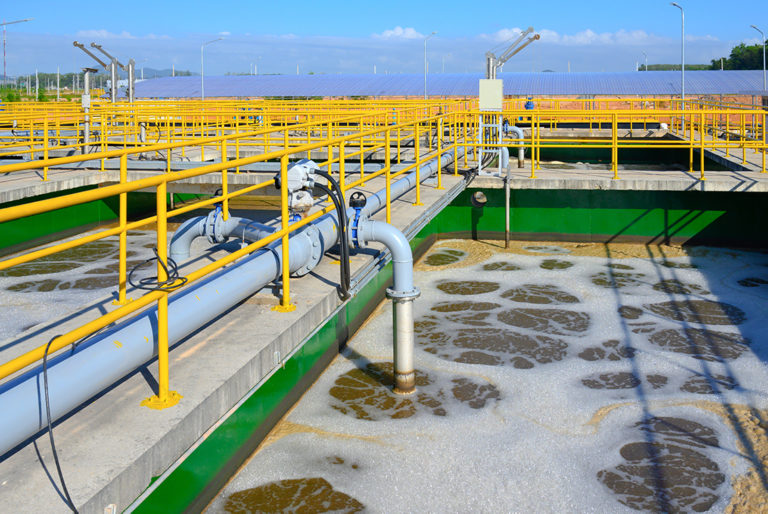 Our briners are used in municipal and industrial wastewater treatment applications, including:
Nitrate removal systems which require brine for regeneration of ion exchange resins
Onsite hypochlorite generation systems used in municipal water treatment operations
We work with system OEMs, consulting engineers, general contractors and end users to conjointly size, design and engineer briners for turnkey systems. Our broad product offering enables us to fulfill small to large briner requirements and we will bring our resources to bear regardless of size.
---
BrineMaker Briners: Better Than the Competition
BrineMaker brings unrivaled briner expertise and salt knowledge to your project. From feasibility to sizing, design and supply, we will provide you with the data to make an informed decision, the best briner on the market, and the service you expect from the industry leader. With over 35 years of industry leadership experience, our only business is briners. Our offering of fiberglass, poly, underground, bulk, manually loaded, and bulk bag briners is the most comprehensive in the industry.