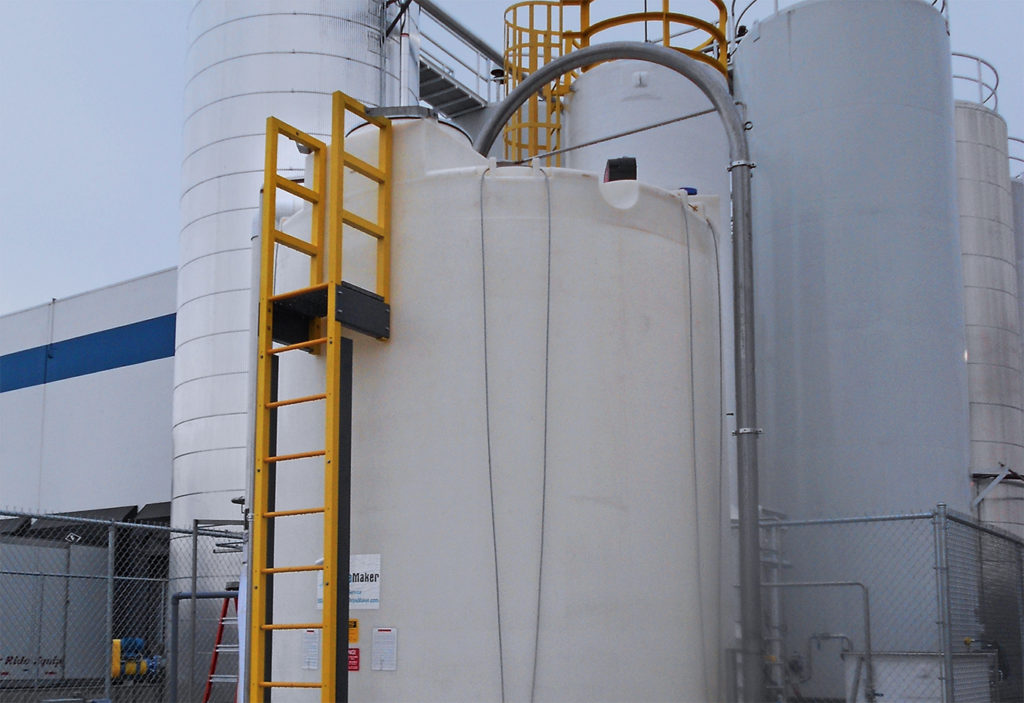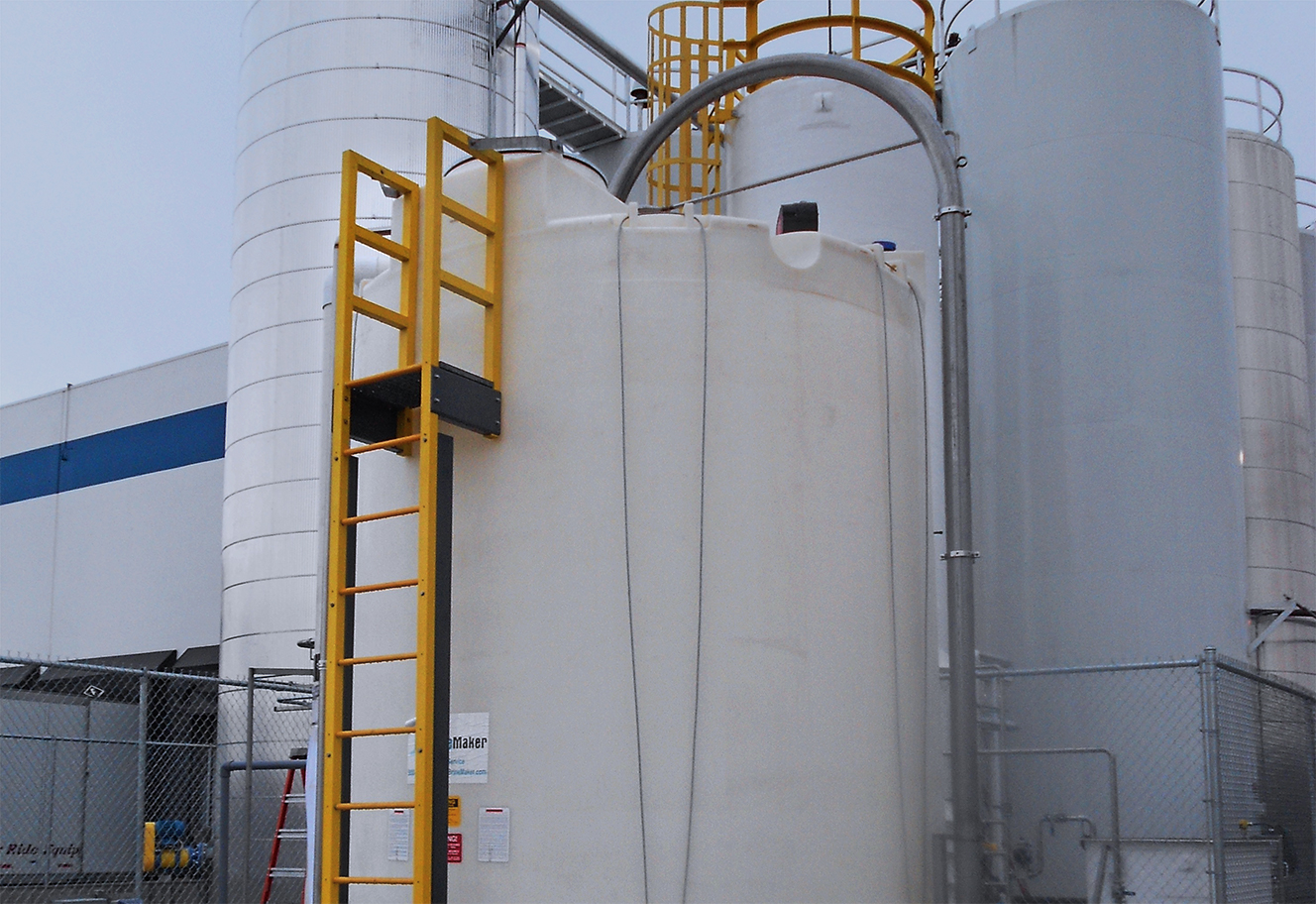 The reality is that immediate needs arise and sometimes our standard lead times simply aren't good enough to satisfy those needs. In response, we now inventory one NSF-61 certified 35 ton Ready-to-Go (RTG) poly briner at all times. When an RTG briner is ordered, its replacement is immediately put into production to maintain inventory. We settled on our 35 ton briner because it is by far our most popular size. It will enable most users to keep up with their brine production requirements, and at the same time take advantage of the economies of truckload bulk deliveries (25 tons).
VIEW RTG BRINER FLYER            VIEW RTG SPEC SHEET
Everything you need … NOW!
Our 35 ton RTG includes everything you will need to quickly and easily take your first bulk salt delivery and immediately begin producing saturated brine.
Additionally, our full menu of options is available for shipment with your briner (with the exception of our Freeze Protection System). These options include Water Level Indication and Control, Salt Level Indication, Brine Concentration Monitoring System, Access Ladder, Seismic and Wind Restraint, complete Expansion Joint Assemblies, as well as Dust Bag Housing and Spare Dust Bags.
NSF-61 Compliance
This NSF-61 (National Sanitary Foundation) labeled briner is suitable for use in municipal water treatment plants for potable water treatment applications. The most common are on-site hypochlorite generating systems (OSHGS) and nitrate removal systems. While NSF-61 does not specifically address food processing applications, it is commonly accepted as suitable for food contact. (We also produce our briners using "food grade" resins).
If you would like to learn more about our RTG Briners, please contact us. To place an order right now for our 35-ton poly briner, please request a quote to get started.