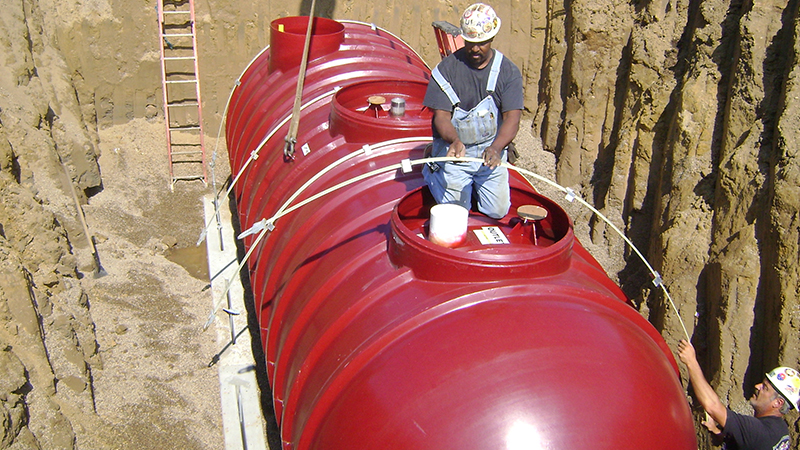 Underground fiberglass vessels built to ASTM D1316, NSF61 and ANSI/AWWA D120-02 standards and designed specifically for the application are an outstanding material of choice for high performance briners. Today, many hospitals, universities, and hotels are choosing to install their salt storage / bulk briners underground versus the more traditional above ground tank or in-ground concrete pit. The underground approach is cleaner, greener, and an intelligent alternative. However, underground briners pose a unique set of challenges to which BrineMaker has responded with our patented* salt and water distribution manifold, and brine collection.
BrineMaker has conducted full-scale salt loading studies to assure that salt is evenly distributed throughout the horizontal vessel. This is critical for optimum performance and BrineMaker provides the features necessary to assure that only saturated brine is being delivered to your softening process:
Salt Distribution Header
Water Distribution Header
Shell Length Collection Plenum
Our patented Underground Brine Generating System is engineered to reliably deliver saturated brine to your process. When getting it right the first time is important – and with underground systems it always is – you can trust BrineMaker's experience to deliver.
*Patent #8,695,632 issued April 15, 2014